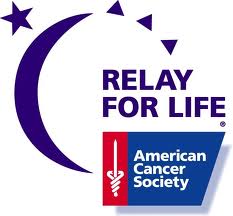 Jean Hodge has been a client of mine since September 2006.  She is an inspiration to me in how she faces cancer and the challenges that have come with it.  I want to help the j-Team reach their goal of $15,000 this year for the Relay For Life of East Boulder County.
During the month of July I will donate 5 dollars from each massage toward the j-Team.  In addition, you, as a client, can match my donation by making a minimum contribution of 5 dollars and get a beaded bookmark or beaded bracelet that was created by the j-Team.  I've posted a photo of samples below!
You can schedule right here for your massage or give me a call at 720-259-2289. 
The following is taken from the j-team's Facebook page.
The j-Team page was started in April of 2010 as Jean (Dillard) Hodge began her journey through ovarian cancer. Through the support of friends and family, Jean is still fighting! Effective May 2012, she went out on disability full-time. Her job now is to take care of herself and her girls, manage her current chemo treatment (one time a week for three weeks, off a week and then start all over), and to enjoy life. 
The j-Team will be participating in the East Boulder Relay For Life on August 3-4, 2012 at Monarch High School in Louisville, CO. Our goal this year is to raise over $15,000 for the American Cancer Society. Through their research, education, advocacy, and service programs, the American Cancer Society is saving lives and creating more birthdays by helping people stay well, by helping people get well, by finding cures and by fighting back against cancer.
In the meantime, as this journey continues for Jean, come and join us! Bring your heart, spirit, and some comfy shoes. With our love Jean will not walk this journey alone.