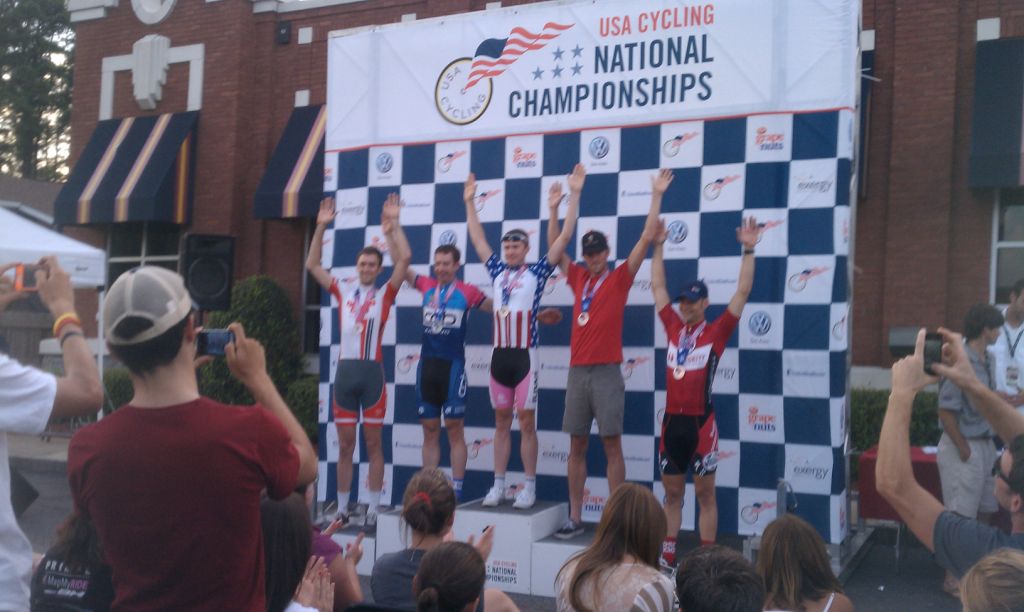 Jim Peterman, a Category 1 racer, out of Boulder, Colorado took 4th place in the Individual Time Trial today in Augusta, Georgia.  Jim races for the Sonic Boom Racing Team that is sponsored by Lucky Pie Pizza and Tap House in Louisville and Raining Faith Sports Massage in Broomfield.
A week ago Jim took the silver medal in the Colorado State Time Trial Championships and was slightly disappointed to miss the championship by a mere 7 seconds over the length of the 40 kilometer course.  But standing on the podium at the National Championships certainly will feel good to him, I'm sure.
Jim is a grad student at Colorado University and truly a good guy in the sport of cycling.  I've had the pleasure to motorpace Jim all spring and I can attest to the fact that he is dedicated to his sport.  We faced a lot of windy, cold days this spring and Jim always showed up, never missing a workout.  He has had a tremendous season winning Valley of the Sun Stage Race in Arizona in February and two other top five stage race places in San Dimas, CA and Tour of the Gila in Silver City, NM.
Congratulations Jim on what has been a phenomenal season already!